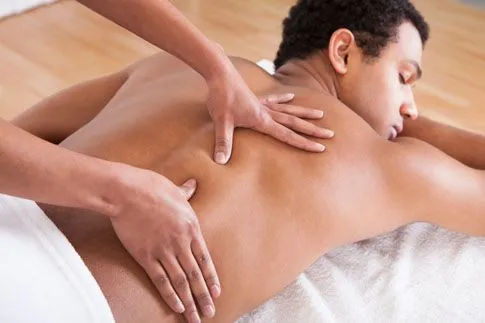 Schauder Chiropractic & Wellness Center offers massage therapy and injury rehabilitation in Orlando, Florida. Massage therapy can be used to help relieve pain and used for rehabilitation purposes. It can help address:
Sports-related injuries
Stress, anxiety and depression relief
Decrease muscle spasm
Increase lymphatic flow
Relaxation
Massage Therapy at Schauder Chiropractic in Orlando, Florida
At Schauder Chiropractic & Wellness Center, we offer massage therapy for our patients to help them relieve and alleviate their chronic pain. Our services are designed to help patients with their health concerns that can be treated with massage therapy, such as:
Pain, including muscle tension, back, shoulder and neck pain
Repetitive stress injuries
So whether you're an athlete with a sports injury, a car accident victim, or a patient with tension in your back or extremities, we can help. Do not hesitate to contact us today.
Rehabilitation Therapy at Schauder Chiropractic in Orlando
It's important to release tension and promote healing of the musculature. The timing of rehab therapy is important. You don't want to begin exercises too early as that can cause faulty muscle patterning. Rehab exercises are an important part of forming long-term stability to affected regions.
With our rehabilitation exercises, you can feel better faster and find relief from your pain and trauma.
About Massage Therapy as a Form of Rehabilitation
Massage therapy is not just something people do on a "spa day" it has numerous health benefits that set it apart from other spa treatments. For thousands of years, massage therapy has been helping patients feel revitalized and treating pain and other ailments including injuries. From ancient China to Egypt, the history of massage therapy is long and extensive.
Massage therapy wasn't introduced in America until the 1850s. It was introduced by two American physicians who studied in Sweden; it was there where they learned this ancient art. Its popularity grew for a number of years, but it soon dwindled in the 1930s and 1940s as other medicines superseded it. But interest was soon sparked again in the 1970s, especially among athletes.
Today, massage therapy is used for injury rehabilitation and it can help patients with any of a number of issues pertaining to injuries from car accidents to sports-related trauma. Massage therapy is known for its versatility.
Massage Therapy Studies
Studies indicate that massage therapy has aided in a number of positive benefits for patients for many years.
A 2008 review of
clinical trials
discovered data that massage therapy may help alleviate chronic low-back pain.
What is known about massage therapy and how it works is almost always superseded by what is not known. There are several theories as to how massage therapy can be so beneficial and how massage therapy works.
On such theory termed the "gate control theory" intimates that massage therapy may block pain signals sent to the brain. Another theory proposes that massage therapy may aid in the release of chemicals in the body like serotonin or endorphins that could relieve pain and make the patient happier. Whatever the science is, massage therapy can help treat and rehabilitate.
About Schauder Chiropractic in Orlando, Florida
As your go-to Chiropractic & Wellness Center in Orlando Florida, Schauder Chiropractic offers a wide range of health and wellness services for pain management.
For over 35 years, Schauder Chiropractic & Wellness Center has been Orlando's premier chiropractic office for pain management. Schauder Chiropractic & Wellness Center's goal is to help patients realize that their health and wellness goals through their medical services can be achieved through an integrative and functional approach.
Our multi-disciplinary office provides our patients with a variety of services including:
No matter your concern or issue, we can help you with pain management as professionals with tried and true services. Now that you know us to schedule your appointment with a doctor at our Orlando, Florida office at 407-275-6700. You may also fill out our contact form here.